Prime Minister attends Viet Nam-Belgium Business Forum
Prime Minister Pham Minh Chinh and Princess Astrid attended the Viet Nam-Belgium Business Forum in Brussels on Thursday.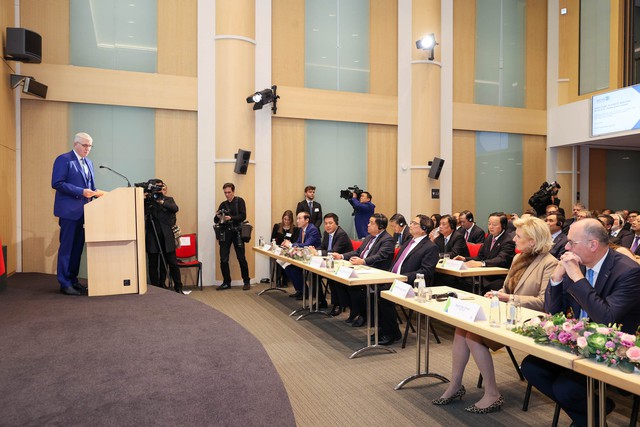 In his remarks, Prime Minister Pham said the world is changing in a fast and profound manner and no single country can handle such global issues like strategic competition, risks of conflicts, food crisis, energy crisis, and climate change by its self. Given that, he called on countries to strengthen international solidarity and uphold multilateralism.
Over the last 50 years since the two countries established diplomatic relations, the bilateral ties have grown dynamically and practically across fields, from politics to economy, culture, and education, Pham highlighted.
Belgian investors have poured nearly US$1.1 billion in Viet Nam and the two-way trade is estimated to reach around US$5 billion this year. Belgium is one of the key gateways for Vietnamese goods to enter the EU
Regarding recent developments in Viet Nam, Pham said the size of the Vietnamese economy is estimated to near US$400 billion by the end of this year and the GDP per capita rose to US$4,000 in 2021.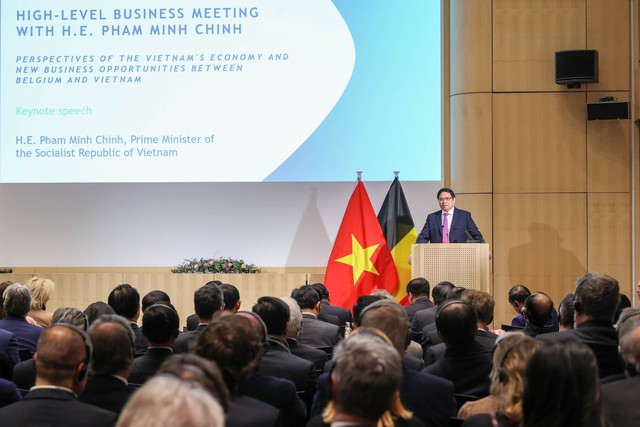 Viet Nam is one of the top 20 economies in terms of international trade, with the total trade volume increasing to US$750 billion.
The Southeast Asian nation has signed 15 free trade agreements involving more than 60 partners, including the EU, Pham said.
Thanks to good management of the COVID-19 pandemic, the economy has recovered well this year on the back of political stability and resilient macroeconomic fundamentals.
Viet Nam, as Pham said, is on the path of improving institutions for socialist-oriented market economy, in which the country will not trade off environment, social equality, and social security for mere economic growth.
Viet Nam also sticks to its foreign policy of independence, self-reliance, diversification and multilateralization of external relations, being a good friend, a trusted partner and a responsible member of the international community; and is determined to build an independent economy in tandem with active and protective international integration.
Pham called on Belgian businesses to continue diversifying markets and supply chains, and increase investment in a range of priority areas like innovation, startup, digital transformation, climate change, green transition, circular economy, knowledge economy, infrastructure development, high-tech agriculture, among others.
Also at the forum, Prime Minister Pham and Princess Astrid witnessed the signing of several agreements between ministries, agencies and businesses of the two countries.
The same day, Prime Minister Pham hosted separate receptions for Chief Operations Officer of Brussels Airport Piet Demunter; Chair of Pharos Energy PLC John Martin; and Chairman of the Board at Ageas Group Bart De Smet.
Pham was briefed about these companies' progress of existing projects and future investment plans in Viet Nam, including Brussels Airport's plan to open direct air route between the two countries./.
Source:https://en.baochinhphu.vn/prime-minister-attends-viet-nam-belgium-business-forum-11122121607553328.htm
Copy link